Harry Sever - Music Director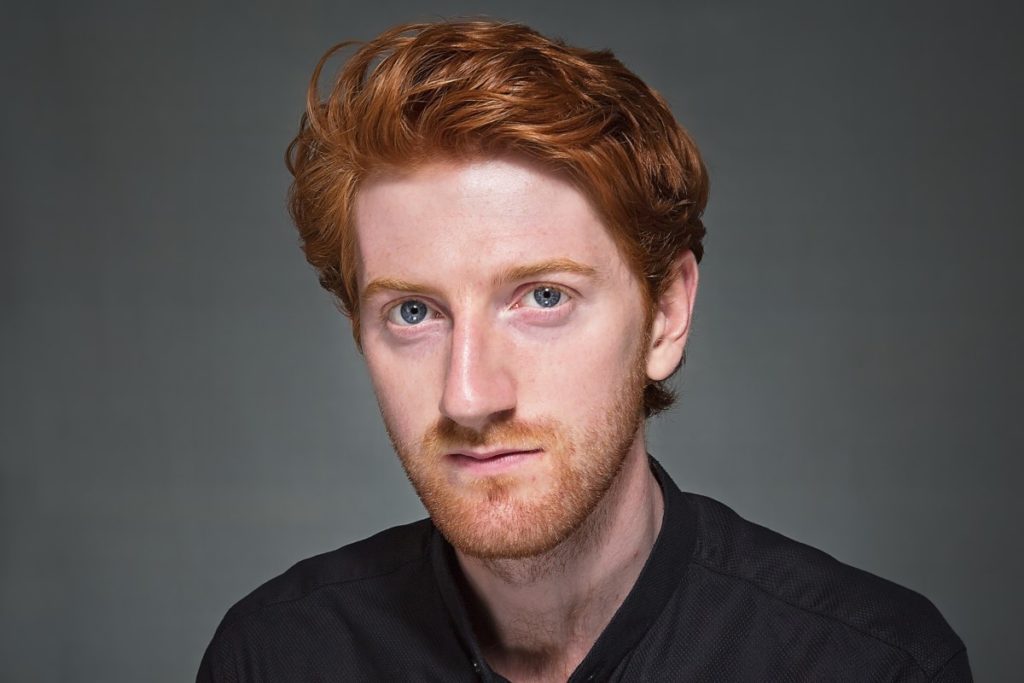 BBC Music Magazine 'Rising Star' conductor Harry Sever is fast developing a wide-ranging repertoire and a fluency in both operatic and orchestral style. A finalist in both the LSO's Donatella Flick and the Athens International Conducting Competitions, he is currently the Ring Cycle Conducting Fellow at Longborough Festival Opera. Recent engagements include Carmen (Opera North), Siegfried (Longborough), Fantasio (Garsington), La Traviata (Opera Holland Park), Cendrillon (Bampton Classical Opera), The Nutcracker (Peter Schaufuss Ballet), concerts with the orchestra of Welsh National Opera and recordings with the orchestra of Opera North.
As an assistant conductor and member of music staff, Harry has worked with English National Opera, the Royal Danish Opera, Den Jyske Opera (Danish National Opera), Garsington, Opera Holland Park, the Bournemouth Symphony Orchestra at the Grange Festival, and the Britten Sinfonia at Sadler's Wells. His education work has included projects with The Royal Opera House Covent Garden, The Royal Opera Academy, Copenhagen, British Youth Opera, Birmingham Conservatoire and Trinity Laban Conservatoire.
A composer for stage and screen, Harry's shows Mr Men & Little Miss, James and the Giant Peach and Guess How Much I Love You have toured internationally. For the theatre, scores include The Kreutzer Sonata (Arcola Theatre), Sleeping Beauty and My Mother Said I Never Should (The Theatre Chipping Norton), King Lear, As You Like It, Love's Labours Lost (The Minack Theatre); for television, Stalker (CBS); for the radio, Rossum's Universal Robots (BBC Radio 4). Harry studied at the Queen's College, Oxford and trained at the Royal Academy of Music and Guildhall School of Music and Drama.
Lucy Hollins - Principal Guest Conductor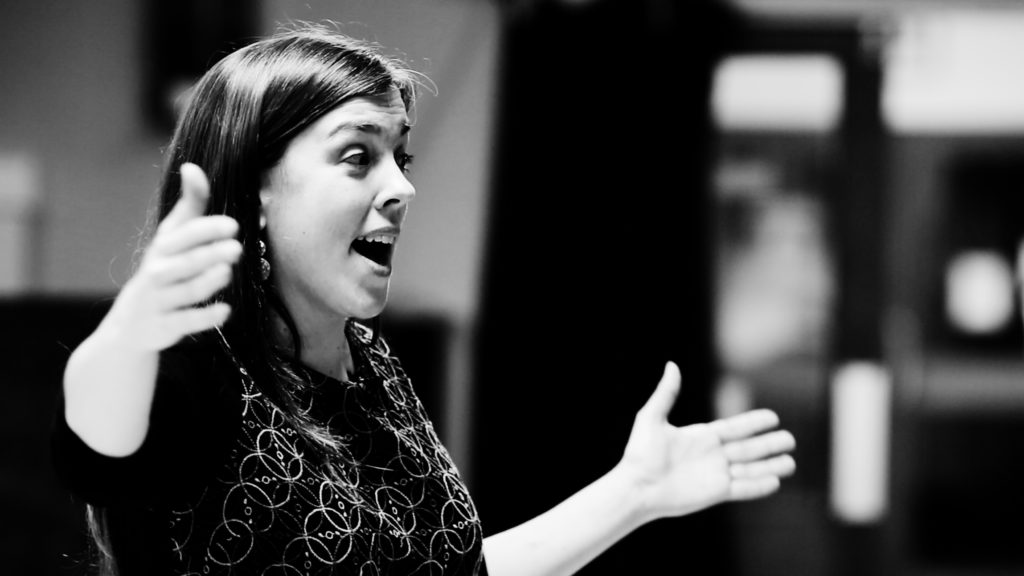 Lucy Hollins' experience ranges across the vocal and instrumental music-making with professional, amateur, youth and adult ensembles at the very highest levels. She is Acting Director of Music at the University of Warwick, as well as Associate Chorus Director of the London Symphony Chorus and Conductor of the London Symphony Orchestra's Junior Choir.
Lucy is a leading expert in the field of music education and engagement, specialising in vocal outreach. Also a passionate concert designer and presenter, Lucy creates exciting performances for young people with many organisations. Her career has seen her appear on TV and radio, premiering new works, adjudicating competitions, touring extensively throughout the UK and internationally, and working alongside some of the world's finest musicians and directors.
Tom Primrose - Chorus Master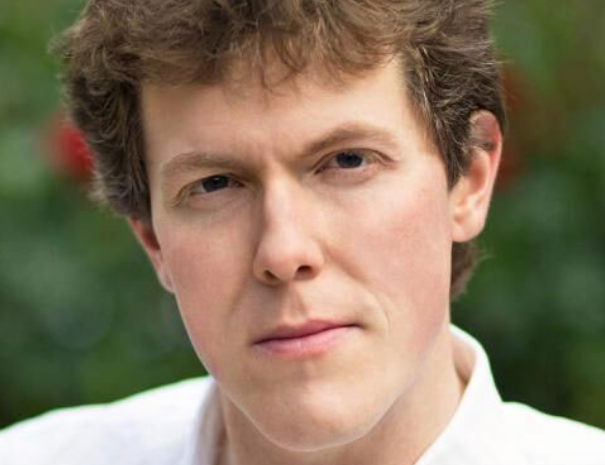 Tom Primrose is a British conductor, accompanist and coach, particularly known for his work in the field of vocal music.  He now works principally in opera, and his freelance work takes him all over the world, including the Palais Garnier and the Bastille with Opéra National de Paris, Opéra de Montecarlo, Det Kongelige Teater og Kapel in Copenhagen, Polish National Opera, Korea National Opera, and the Mariinsky in St Petersburg.  
In the UK he has also worked for the Royal Opera House, English National Opera, the Grange Festival, Shadwell Opera, Opera Holland Park, and Opera South.  He has assisted and chorusmastered for a host of conductors including Susanna Mälkki, Richard Egarr, David Parry, Finnigan Downie Dear, Francesco Cilluffo, Yan-Pascal Tortelier, Jean-Luc Tingaud, and most recently assisting Alexander Soddy preparing the music for Deborah Warner's acclaimed production of Peter Grimes at the Palais Garnier.  He is on the music staff at Grange Festival Opera where he is currently chorusmaster.  He returns to Paris again in September.
He has strong connections with Norfolk where he is Artistic Co-Director of the Southrepps Music Festival, conducts choirs at the University of East Anglia, and acted for a time as Assistant Organist and Director of the Girls' Choir at Norwich Cathedral.  Amongst a host of other freelance work, he is also chorusmaster of the Newbury Festival and the Cambridge Philharmonic.
Tom is also an acclaimed piano accompanist, and has performed in many of the UK's principal concert halls and festivals, on BBC television and radio, and has collaborated with leading singers and instrumentalists including Ben Johnson, Ellie Laugharne, Jonathan McGovern, Christina Gansch, Sophie Bevan, Mary Bevan, Susanna Hurrell, Ruby Hughes, Ema Nikolovska, Claire Barnett-Jones, Michael Chance, Jose Maria del Monaco, Katherine Jenkins, Javier Camerena, Corrine Winters, Jonathan Bloxham, Ben Baker, Eloise Fleur Thom, Jenifer Pike, amongst many others.
Tom studied musicology at the University of Oxford with Robert Saxton, he studied at the Royal Academy of Music with Michael Dussek and Malcolm Martineau, during which time he won multiple prizes including the Webb Award, the Dennis Horner Prize at the Kathleen Ferrier Awards and the Rosenblatt Accompanists' Prize.
Paula Muldoon - Orchestra Leader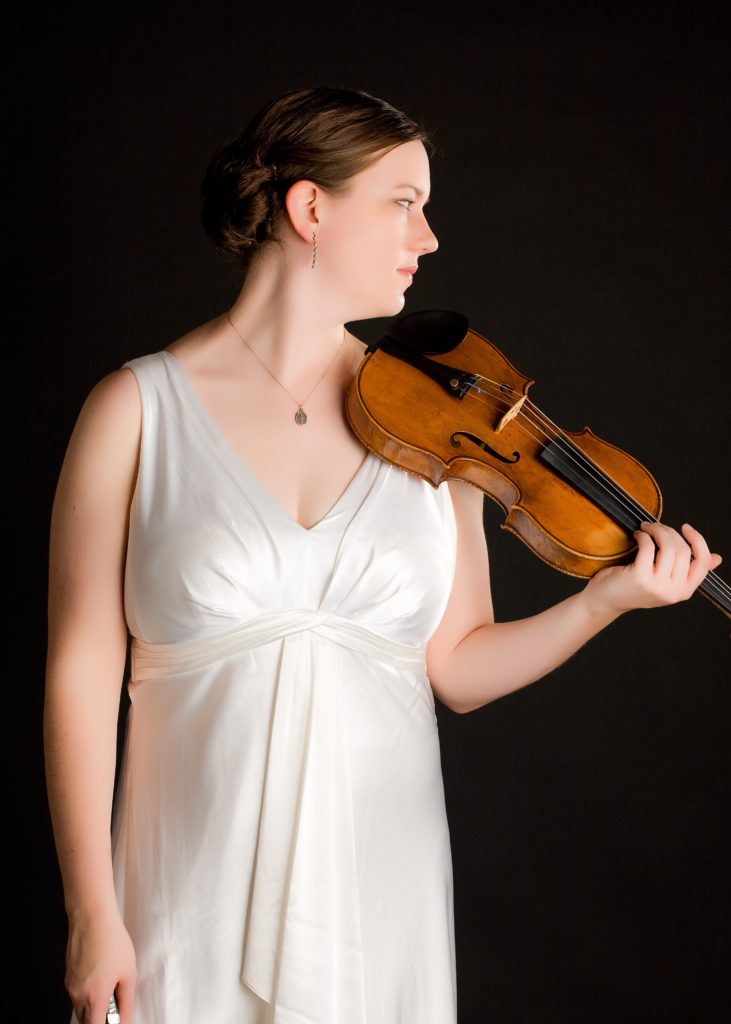 Paula Muldoon is a multi-talented violinist, software engineer, writer, and composer based in Cambridge, UK.
Paula is taking a sabbatical season, but we are delighted to announce our line up of Steve Bingham, Philip Granell and Jorge Jiminez as her deputies. Please see our concert listings to discover who will be leading each.