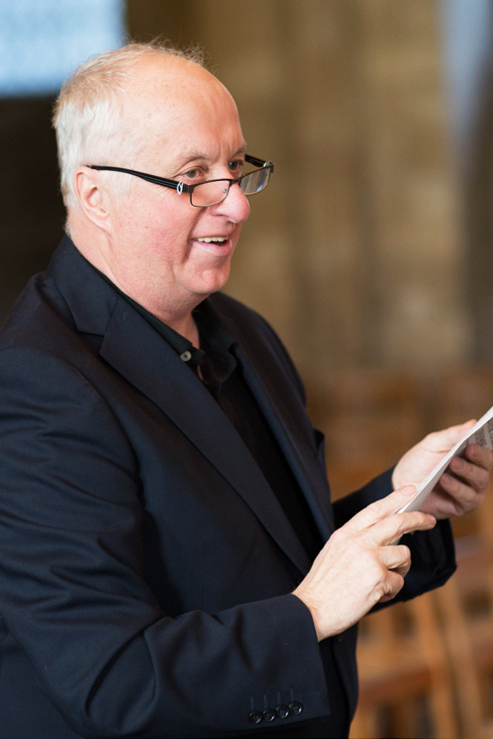 Paul Patterson became president of the Cambridge Philharmonic in October 2012, following the retirement of Sir David Willcocks. 
He is one of the most successful contemporary composers – his commissions and performances embrace major orchestras and leading festivals in the UK and abroad, such as the BBC, CBSO, LPO and the Warsaw Autumn Festival.  Paul studied at the Royal Academy of Music and became Head of Composition there, initiating the renowned annual Composer Festivals.
His many awards include the Leslie Boosey Award (1996), conferred by the Performing Rights Society and the Royal Philharmonic Society for outstanding services to contemporary music.  In 2009 he received the Gold Medal of Honour from the Polish Ministry of Culture for his tireless efforts on behalf of Polish music in Britain. 
More recently, he has been invited to be the featured composer at the International Harp Congress in Hong Kong in 2017, his 70th birthday year.