Sunday April 30th, 2023
7.30 pm – 9 pm,  Downing Place United Reformed Church, Cambridge
Brahms Requiem (for one piano, four hands)
Performed by the Cambridge Philharmonic Chorus, accompanied by  Piano.
Conductor / Pianists: Harry Sever, Tom Primrose
Soprano: Rowan Pierce Baritone: James Geidt
Thank you to those who attended this concert. The programme can be found here: A German Requiem Programme 2023
Our chorus will be accompanied by Harry Sever and Tom Primrose on piano for an intimate and uplifting performance of 'Brahms Requiem', sung in German, at Downing Place United Reformed Church, Cambridge.
Preceding the requiem, we have a very special performance 'Improvisations on Iranian folk themes' performed by Kamancheh virtuoso and composer Rouzbeh Parsa, accompanied on piano by Harry Sever.
Tickets – £15/20 Non-reserved, no concessions. Please note that tickets are purchased on a non-refundable basis.
Note: Tickets will be available online until 6pm on 30th April. Following this any remaining tickets will be available 'on the door' – cash or card. Email tickets@cam-phil.org.uk
Web link for venue travel directions: https://downingplaceurc.org/about/where-we-are/
Access: The building is fully accessible to wheelchair users, with lifts, ramps and accessible toilet facilities. Free carers tickets are available – please email tickets@cam-phil.org.uk
About the 'German Requiem'
Brahms was an accomplished pianist, whose output for the piano spanned his entire life. In addition to his solo works, he made four-hand piano arrangements of many of his orchestral, chamber and vocal scores. His aim was to provide greater accessibility to his work, without the need of a full orchestra. This alternative version of the full seven-movement Requiem will be performed at the concert. Cambridge Philharmonic Chorus Master, Tom Primrose and Music Director, Harry Sever will play one piano, together, simultaneously working with the chorus to highlight the tremendous rapture and detail of this work.
The 'Human' Requiem…
Brahms began writing the work in 1865, just after the tragic loss of his mother, and this piece became an intensely personal, emotional reflection on grief and redemption. In fact, Brahms claimed he could have easily used a different title and named it his 'Human Requiem'. The piece avoids the Requiem's usual terrifying images of hellfire and judgement and instead focuses on comforting those left behind.
Often praised for a high level of craftsmanship displayed in the work, Cambridge Philharmonic aims to demonstrate the tremendous intimacy in Brahms's score, allowing the music's counterpoint — such a hallmark of Brahms's music — to be revealed clearly and intricately. It brings the intensity of the work's deeply human message into full focus, a truly contemplative experience!
Not just one performance…
Preceding the requiem, Cambridge Philharmonic is thrilled to present a very special and unique musical event. 'Improvisations on Iranian folk themes' will be performed by Kamancheh virtuoso and composer Rouzbeh Parsa, accompanied on piano by Harry Sever.
Rouzbeh is a Kamancheh player who graduated from Tehran University of Art and Architecture. He has attended numerous festivals and has won awards for his exceptional skills as a Kamancheh player. He is also known for writing two critically acclaimed books on Kamancheh history and traditions.
What is the Kamancheh?
The kamānche or kamāncha is a Persian/Iranian bowed stringed instrument related to the bowed rebab, the historical ancestor of the kamancheh and to the bowed lira of the Byzantine Empire, ancestor of the European violin family. It is played sitting down held like a cello though it is about the length of a viola. The end-pin can rest on the knee or thigh while seated in a chair. The kamancheh sounds deeper than the violin, possibly because Western music tends to love the higher end of the scale, whereas the lower register, the common ground of Middle Eastern compositions, sounds more regal and less frantic. A highly unique performance, from a virtuoso of this exquisite instrument, so revered that it has a poetic name: 'Zendegi', the Persian word for 'life'.
Our Soloists
Soprano: Rowan Pierce
Rowan made her B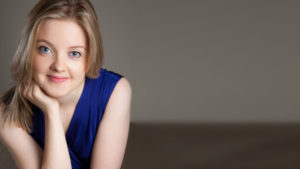 BC Proms debut at the Royal Albert Hall in 2017 with the OAE and returned in 2019 for Handel Jephtha with the Scottish Chamber Orchestra.   She made her Wigmore Hall debut with the London Handel Players and has subsequently appeared with many other chamber ensembles in repertoire including Bach and Wolf. In 2020 she should have made her Covent Garden debut performing Barbarina but this was cancelled due to Covid.  Instead, she will make her debut there in 2023 singing Papagena in Mozart's Magic Flute.  In 2022 she made her Glyndebourne Festival debut singing Oberto / Alcina.
Baritone: James Geidt
Born in Northampton, James Geidt is a recent graduate from the Opera Course at the Royal Academy of Music where he studied with Glenville Hargreaves and Jonathan Papp, having previously completed his Masters with Distinction at the RAM.  Prior to this, James was a Choral Scholar in the choir at New College, Oxford.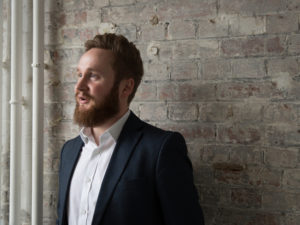 As a student at the Royal Academy of Music, James was a soloist for the RAM/Kohn Foundation Bach Cantata Series and was a finalist in the 2019 Richard Lewis/Jean Shanks award. James won the Joan Chissell Schumann Lieder Competition in 2016.
Current and future engagements include Handel's Messiah at the Auditorio Nacional de Musica, Madrid for Edward Higginbottom, J.S. Bach's St John Passion in Hereford Cathedral, Fauré Requiem in Exeter Cathedral, Mendelsohn's Elijah for the Amersham Music Festival and Vaughan Williams' Five Mystical Songs in Gloucester Cathedral.  In 2022, James returned to Garsington Opera as an Alvarez Young Artist, covering the role of the Hunter in Dvořák's Rusalka.